B&H
UX Developer
IBM Sterling OMS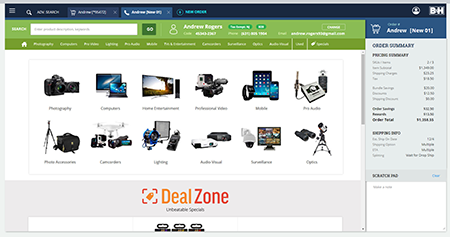 Design of an Order Management System. Categories of users included store sales, phone sales, customer service agents who needed to review previous orders, cashiers, and other categories. For customer service personnel the OMS was viewed on one monitor while SalesForce was displayed on another.
See an Axure Example
Axure
SalesForce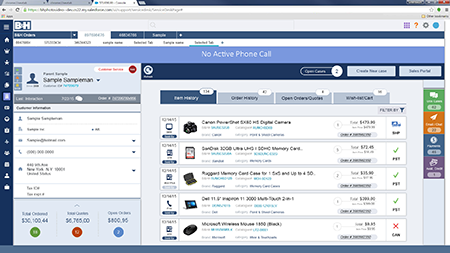 A complete redesign of SalesForce's screens. The purpose was to include read-only views of customer information as well as customer 360 views. Permissioned users had dashboard analysis of customers including flags and drill-down charts.
Visio
PS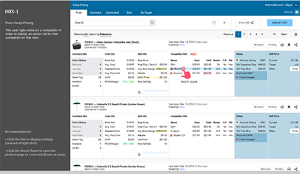 A price comparison application displaying competitor information; historical information with multiple levels of progressively disclosed data.
PS
VPC – Reorganize Information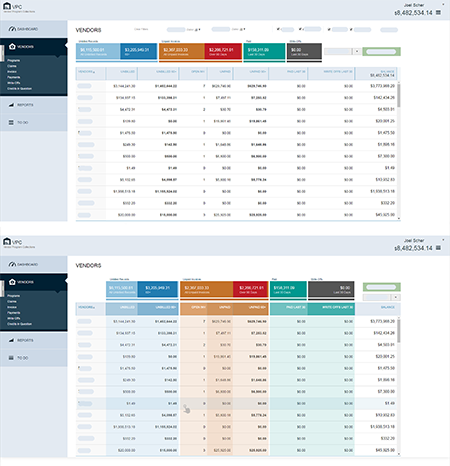 After the original application was designed and built business sent Jira tickets to developers to add new functionality. After numerous such tickers the screen became jumbled with trinkets; then came an ask which forced developers to pass the task to the UX team.
The screen was reorganized and the trinkets removed.
PS
HTML
Bid-Buyers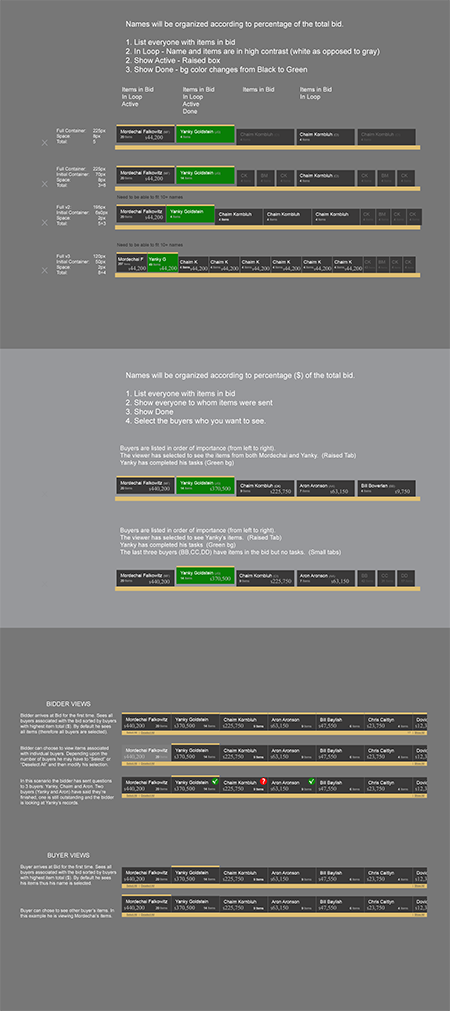 Exploring options. The user needed to see all associated buyers related to item. There may be 20 such people but rarely would more than 4-6 be of primary importance. The user needed to be able to contact the buyers, know if there were any unanswered questions as well as other flags.
How could we persistently display the more prominent buyers and the associated information, in a limited space.
This mockup, along with several high-fidelity HTML mockups worked out the details.
This mockup displays the final version of the navigation options shown above. [See Popup]
PS
HTML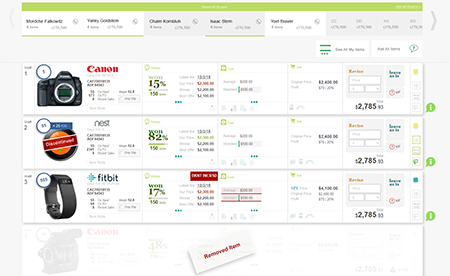 Only a portion of the project is shown. The top dashboard which gives information on the [ … ] and comparison with other [ …] has been redacted. The other information shows data on inventory items.
PS
HTML
JS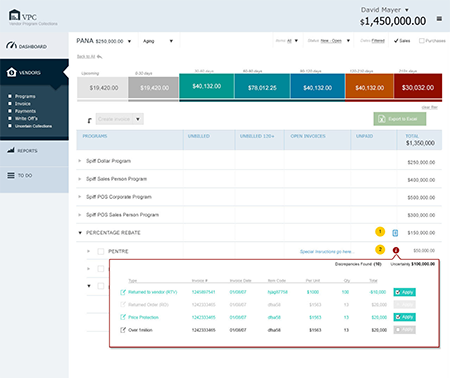 Venders provide sales incentives based either on dollar or quantity volume. An existing system is able to categories most records and settle most discrepancies. There are times when human analysis is needed.
This application displays such records and the process by which the user is alerted to problems and then sorts and categorizse the records.
PS
HTML